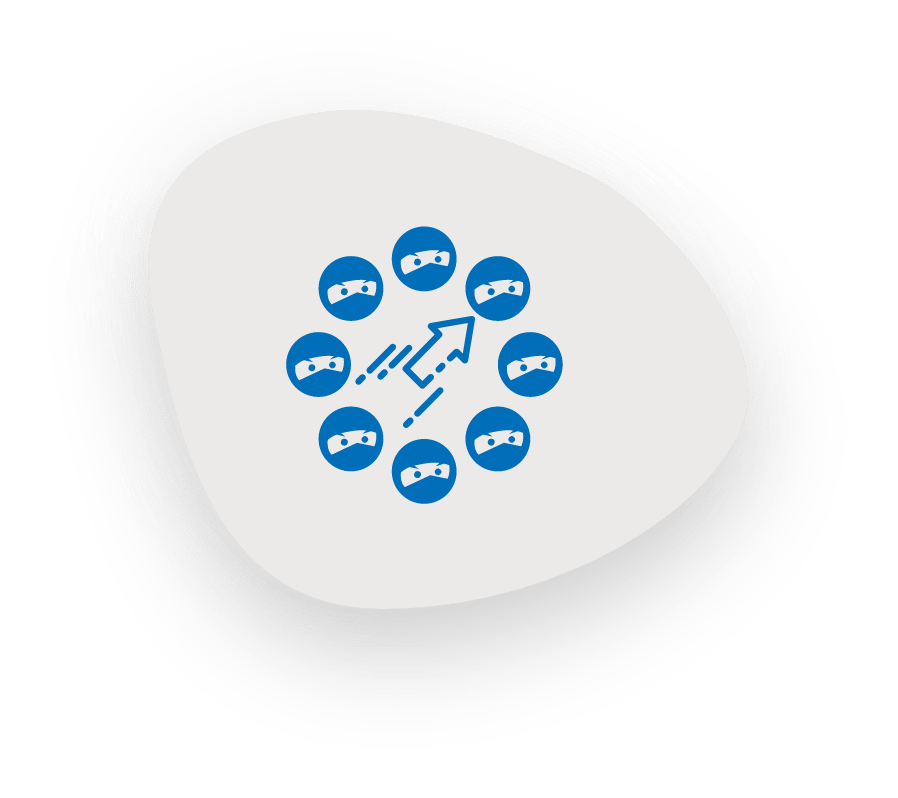 Why isn't a client calling me? Why isn't my marketing getting results? Why isn't my sales getting leads? Why is my project taking so long? Why do I have so few users on my website?
Questions about questions: We will find the answer with you. We ensure your growth.
The combination of our core competencies to grow your business
We are ninjas with different core competencies and skills, and we see ourselves as a one-stop shop for all growth-related challenges. Because our combined expertise delivers the growth our customers are looking for.