Core competence Digital Marketing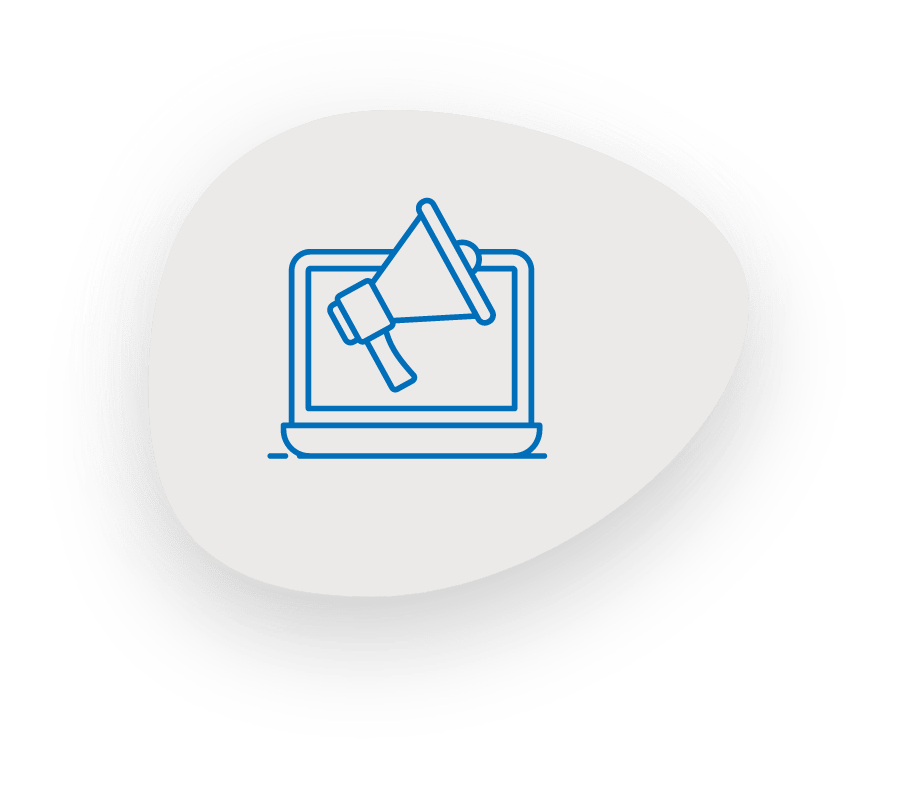 Traditional marketing is often mistakenly reduced to "pretty pictures". Digital marketing, on the other hand, offers a universe of endless possibilities, especially in the sales and business processes.
We will show you which digital marketing strategies are most effective for your business.
And make your growth measurable. With metrics, no ifs and buts.
Digital Marketing & Social Media Campaigns
All marketing campaigns have a common goal: to increase your company's presence and performance in a meaningful and measurable way.
We build campaigns with the right content, choose the right channels and place them at relevant touchpoints so they are found and seen by your target audience.
Content Marketing & Storytelling
Content is king – we've learned that by now. But when its queen – storytelling – is added, a stage is created on which the company and its brand are orchestrated.
Adapted to the medium and target audience, we grab and hold the viewer's attention with the company's story – through readable and interesting SEO content that Google likes.
Marketing Automation & Email Marketing
Email marketing is still in vogue – because newsletters are perfect for building and maintaining customer relationships. We design, produce and deliver to targeted audiences.
We do this through the use of the customer CRM tool or the integration of a new e-mail marketing tool. If you need to send emails to customers based on certain events – called triggers – we will work with you to develop these sales mailings and build automated workflows and sequences.
SEA (Google Ads) & Social Ads
The increase in search queries and the general dominance of Google have led to search engine marketing (SEA) becoming more and more important.
With strong keywords and the right approach to your target group in Google Ads campaigns, we enable you to increase your web presence quickly and efficiently. Analysis, conception and ongoing optimization lead to calculable growth – and not only on Google, but also on LinkedIn, Facebook and Instagram.
KPI Measurement Frameworks
You can claim a lot – but we "prove" the efficiency of our strategies and measures by agreeing KPIs with you and achieving them.
These measurement frameworks also make it clear to you where there is potential for improvement and which wheel in the variety of measures influences which value in the framework.
Are you ready for
targeted and structured growth?
Examples of customer projects