Core competence Websites & Landing Pages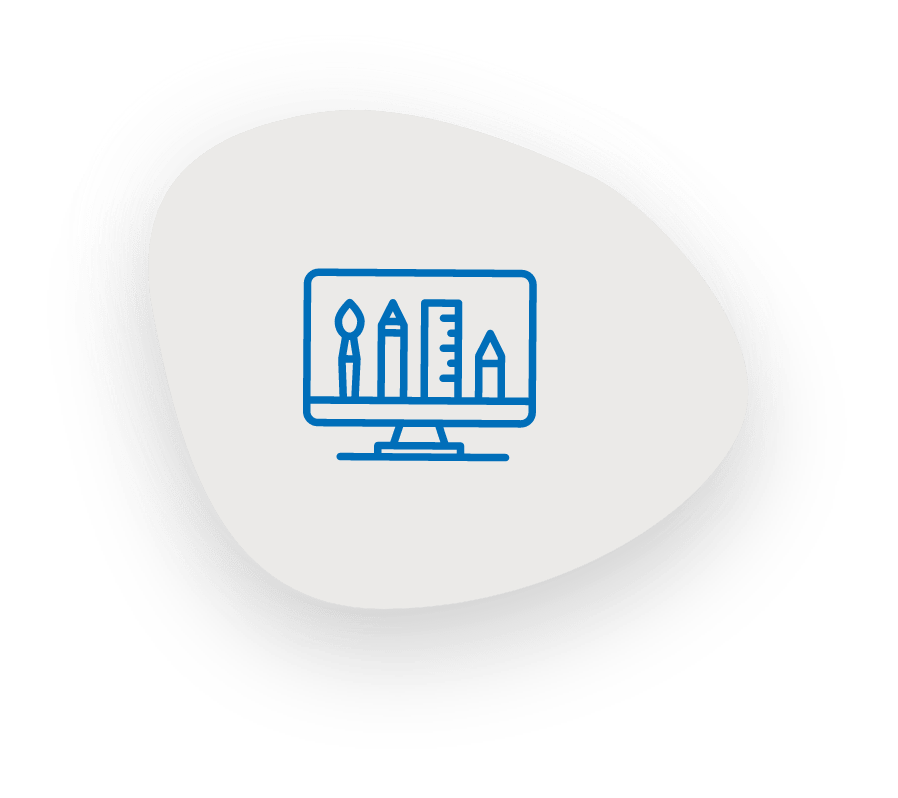 Complex and measurable – but not complicated is the process for our websites and landing pages. Our web-based solutions are individual and growth-optimized: more customers for you.
But we won't talk long about the structure and the individual elements ...
… but show you the first results immediately in live development. So that it is immediately clear where the site is heading. A go-live is possible after only a few weeks.
Concept Websites & Landing Pages
Based on your company's positioning, we will create the appropriate concept – focusing on the structure and navigation for the future website user or the compact structure for the landing page topic. The composition of the essential elements of a website or landing page is structured in such a way that the user also finds what he is looking for. Customer and buyer journeys must function optimally.
Design & content in live development
Both the look & feel and the content are the visual and content expression of the concept of your website or landing page. But rather than just using mock-ups or wireframes, we work in live development from the outset to ensure you see results straight away.
This saves time and misunderstandings. Adaptations in design and content can thus be implemented promptly.
Customer journey for lead generation
An essential component of a website or landing page is the customer journey. Of course, one of the goals of any business is to generate more leads.
We also take care of this – through an appropriate concept and the visual and content guidance of your user, so that he takes desired actions: Contact, request, download, etc.
Responsive & mobile websites (WordPress)
Mobile first has been the norm for a long time.
We develop our websites so that they always look and work as well on different operating systems and browsers on different devices as they do on the desktop.
Search Engine Optimisation (SEO) on page & backend
But it's not always just about the outside – the "inner values" also play a major role. Many important elements lie hidden.
Our websites and landing pages are of course search engine optimized, both in the technical background (backend) and in the content presented to the user (onpage).
If a potential customer (lead) has taken the desired action on the website or landing page – requested contact or downloaded a whitepaper, for example – it makes sense to record this accordingly in the company CRM.
By integrating CRM tools with our websites and landing pages, we ensure that no new contact data is lost and that the digital sales process is up and running. Fully automated and without media breaks. We are happy to integrate all sales and CRM tools. If you don't have one yet, we are happy to recommend Hubspot.
KPI Measurement Frameworks
Here too – beauty is not everything. A really good website is fast and performs on all devices.
We set ourselves high speed KPIs before technical implementation. In this way, we ensure that your website performs visibly, both in terms of technology and content.
Are you ready for
targeted and structured growth?
Examples of customer projects